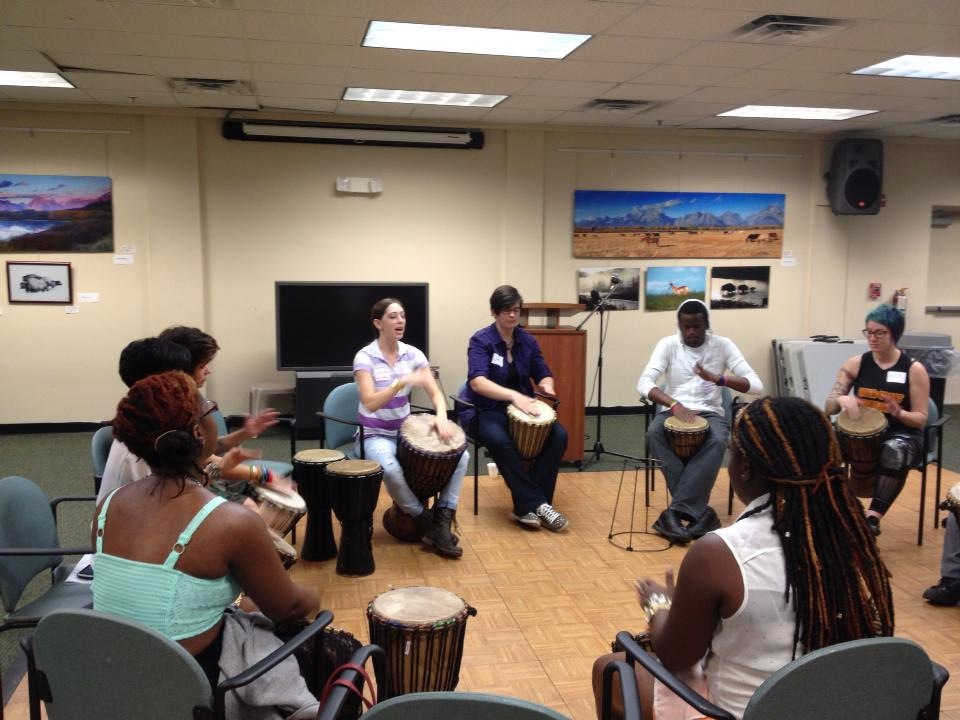 Just Add Rhythm recently finished working with United Cerebral Palsy of Broward County's after-school program in Fort Lauderdale, FL.  The county-funded program services children ages 5-2o years of all abilities.  These students are amazing and just had their annual art show, which displayed all of their superb art work from the 2013 fall school term.  We are so honored to be working with them!  Visit our Testimonials page to see what they love about our drumming workshops!
Each summer we enjoy working with the Lighthouse of Broward County, which serves children and adults with blindness or visual impairments.  This group is proof that you definitely do not need your sight to be able to enjoy the many benefits of community drumming!
We have also participated in Pridelines' annual youth CampOUT, as well as the OUTlet Women's Annual Conference, both held in Fort Lauderdale.  Drumming can serve as a wonderful tool for communication and the sharing of emotions and experiences.  There was also plenty of singing and dancing involved!