About Alisha and Just Add Rhythm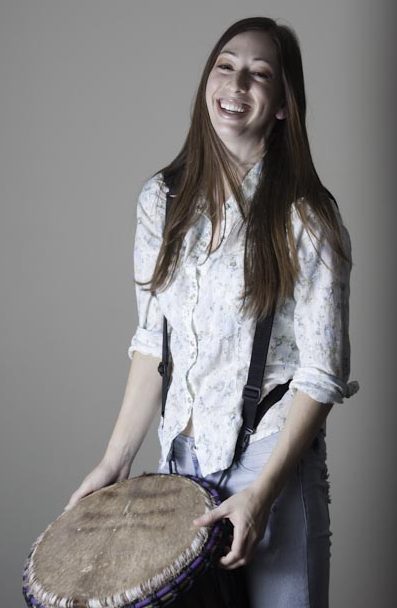 Alisha is a drum circle facilitator, and her job is to bring people together through drumming.  She is dedicated to utilizing the power of music and movement to help others discover their true healthy selves – and to have lots of fun and be a little playful along the way.
Cultural beginnings
In 2003, Alisha picked up her first drum while attending Berklee College of Music. Primarily being a singer at the time, she thought it would add groove to her vocal abilities. For the next several years, Alisha immersed herself in world music, performing and traveling to Ghana and Senegal in West Africa to study with the cultural masters. Alisha has an M.A. in Ethnomusicology from Tufts University and completed her thesis research in Senegal and in Boston.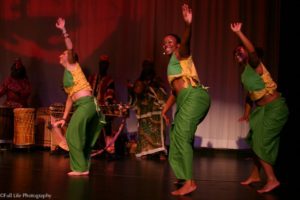 Focusing on positivity
In 2012 she founded Just Add Rhythm LLC, with the vision of seeing more people drumming for good – for their personal joy and wellness, and for igniting positive change in their communities.. Having fun is serious business, and for the past 14 years Alisha has worked with communities, introducing them to the joy of music and the profoundly positive effect it can have on each and every one of us.
A new vision
In 2016, Alisha expanded her business from South to Northeast Florida, and since then she's brought on two talented facilitators who are accomplished drummers with a strong community following in their own right. Her team exemplifies Just Add Rhythm's values of authenticity, respect, compassion, wellness, and JOY!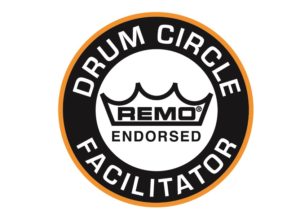 In 2017, Alisha became a
Remo Endorsed Drum Circle Facilitator
, one of a select number of people worldwide chosen for their professional experience in rhythm.  Alisha is a member of the
Drum Circle Facilitators Guild
, is a senior accredited
DRUMBEAT
facilitator, is trained in the Developmental Community Music (DCM) and
Remo Health RHYTHMS®
protocols, and is a licensed 40-hour childcare professional with the Florida Department of Children and Families. She and her team currently work with organizations throughout Northeast and South Florida to provide fun and engaging drumming opportunities for all.