Jungle Drums!
For PK - First Grade
For little ones, you cannot beat a program where they get to make tons (and tons) of noise.
Our Jungle Drums! program is just the thing for ages PK-1st grade.
Based on Graeme Base's book by the same name, this program is an interactive reading of the book in which kids have instruments and get to interject the reading with bangs, booms, bops, and screeches.  The book's theme is acceptance and diversity, and it mixes beautiful illustrations with Swahili words for jungle animals.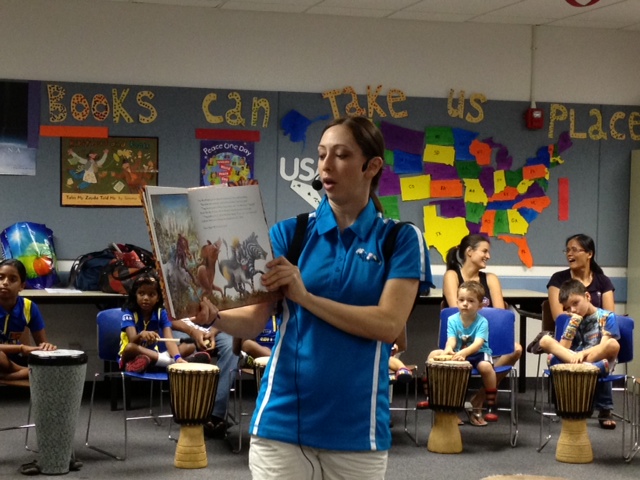 This is a fabulous option for a family library program, a children's birthday party, or a preschool class, and the program is aligned with Florida's Early Childhood Education standards.