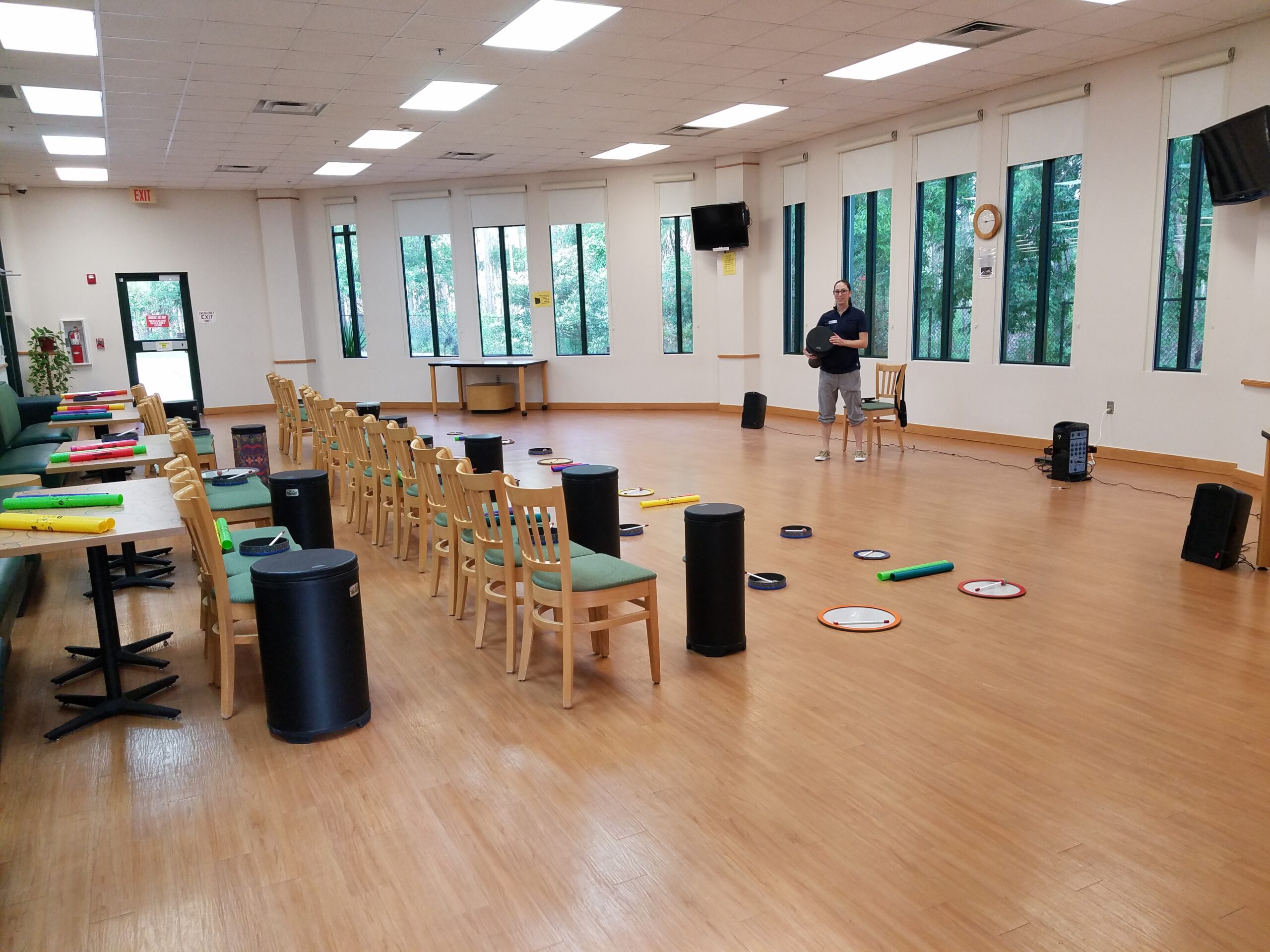 This summer, we were a well-oiled machine of daily drumming events for all ages!
Working with more than 30 organizations across Northeast Florida, southern Georgia, and South Florida, we served more than 3,000 youth, adults, and senior citizens from June-August.
Our offerings included:
summer camps for K-12th grade
libraries
Jax Chamber corporate teambuilding
Florida Blue member drum circle
virtual corporate wellness in collaboration with Platypus Labs
senior living facilities
youth and adults with special needs
This was a particularly meaningful summer for me, due to my pregnancy with baby #2 and entering my 3rd trimester in mid-July. I'm so grateful I was able to serve the needs of our community through rhythm, with the help of a wonderful team and support network. I had assistants who helped with drum schlepping and sanitizing, parents who helped with caregiving and drum schlepping, a wonderful nanny and a fun babysitter for our son, and an understanding husband who is always a loving presence for our son and our dog! Of course, we have two wonderful facilitators in South Florida for our clients down there.
Lastly, I want to thank our clients for trusting us with their programs and populations this summer. An extra thanks goes to our clients who were understanding of my pregnancy and the need to take extra safety precautions COVID-wise.
We are booking for fall and winter!
Reach out to us
if we can bring rhythm, connection, and fun to your organization or event.