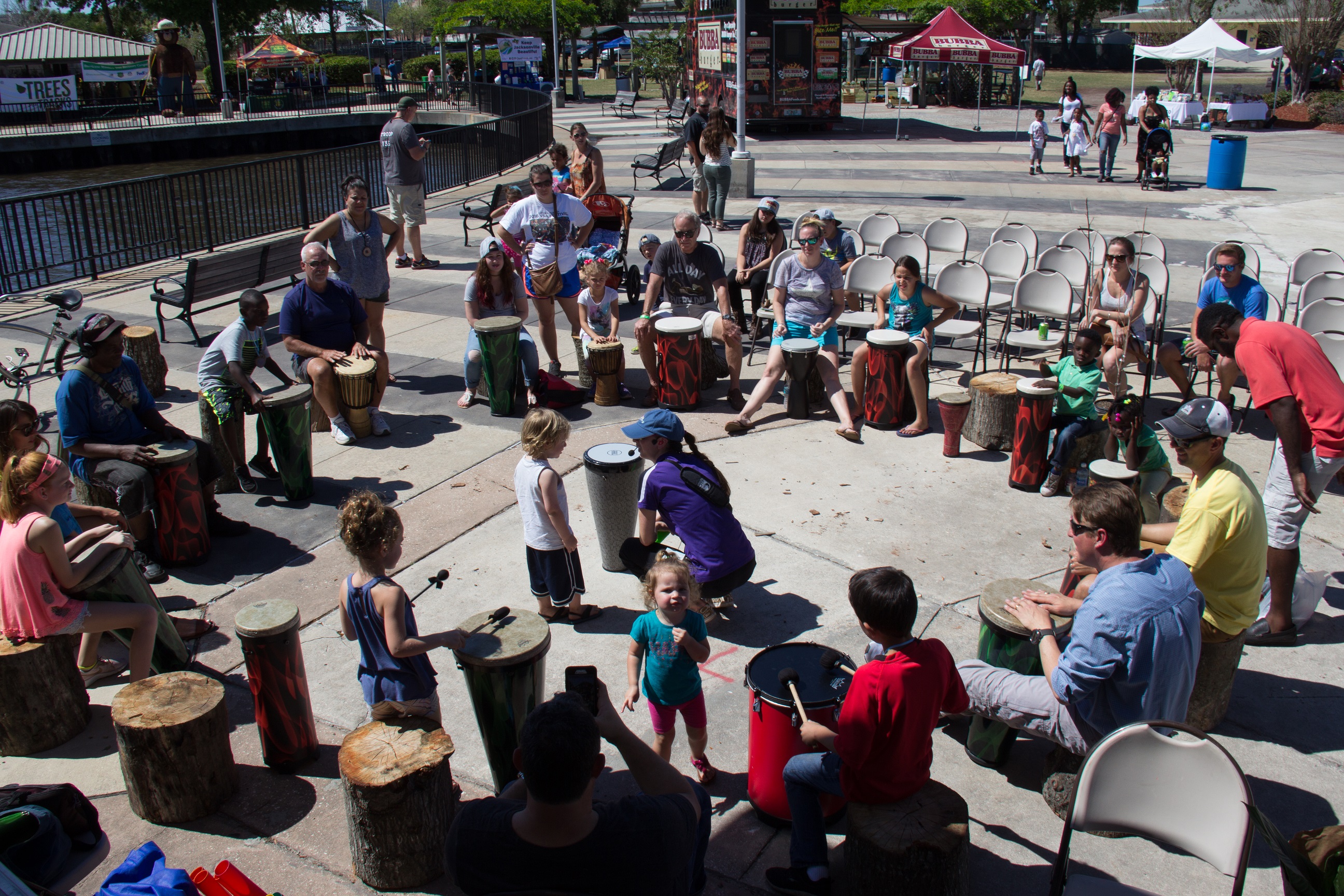 If you have kids in the Northeast or South Florida region, chances are one or more of them drummed with us this summer as part of their camp activities.  After all, what goes better together than summer camp and drum circles?
Through a variety of funding sources, we were able to serve more than 3,700 children and youth through rhythm this summer.  And, that's not counting all the parents, grandparents, and staff members who indirectly grooved along with us!  Some organizations who enjoyed the drumming fun included:
The YMCA's of Duval, Clay, and Baker counties
The  Boys & Girls Clubs of Northeast Florida and Broward county
Communities in Schools of Jacksonville
The Cummer Museum
The Jacksonville Public Library
The Miami-Dade Public Library System
The Cities of Miramar and Pembroke Pines
Hope Haven
The Jacksonville Zoo
Wondering what a summer drum circle entails?  Read on…
Focus on cultural activities
The Duval county YMCA's had weekly cultural themes and our week was ancient Egypt.  This means we got to talk about the different types of instruments (including drums) the ancient Egyptians used.  Also, we talked about songs they sang, and compared them to the music we listen to and make today.
Space, the final frontier
The libraries' summer reading theme this year was "A Universe of Stories."  So, naturally we created rhythms around the planets in our solar system!  Additionally, we had a great time talking about our favorite books and stories, and even making up some of our own!
Leadership and communication
No drum circle would be complete without a chance for participants to practice their leadership skills and improve communication with each other.  We played games focusing on verbal and non-verbal communication, feelings/emotions, and passing the leadership from person to person.
The fun doesn't have to end with summer!  If you have an after-school or out of school program, we'd love to continue the fun and learning there!  Contact us to find out how to make the most of your experience!