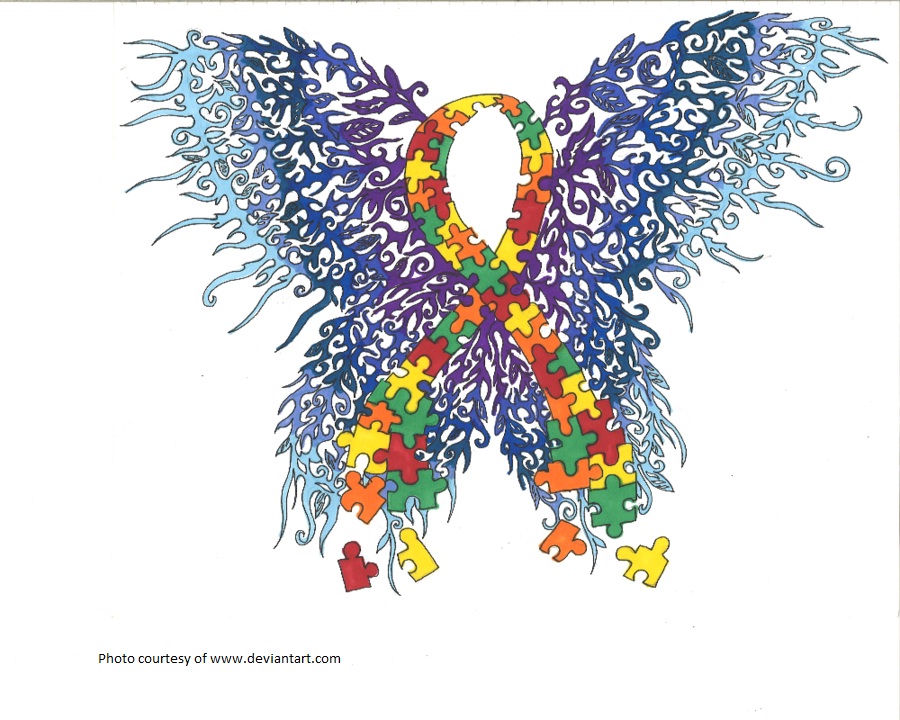 When I was young, I used to love reading the Baby-Sitters Club book series by Ann M. Martin.  I bought the books, checked them out of the library, and even dreamed of starting my own club.  Now, several decades later, I have been thinking about just why I loved those books so much, and what lessons I learned from them.  The over-arching theme of each book and the whole series is acceptance – of all people, all the time, no matter who they are, even when they make mistakes.  Shouldn't this be foremost in our minds as adults as well?  During Autism Awareness month, I decided to think back to one particular book in the series, about an eight-year-old girl with autism.  It was my first introduction to autism, and I'd like to share with you what I learned then and now, and discuss a bit about the benefits that music and rhythm can have with this special population.
In The Baby-Sitters Club book #32, "Kristy and the Secret of Susan," 13-year-old baby-sitter Kristy gets hired to baby-sit for an eight-year-old girl with autism named Susan.  Kristy soon learns all about autism from Susan's mother and from Susan herself, as well as from the kids in the neighborhood.
THEN:  Kristy discovers that although Susan is largely non-verbal and cannot respond to questions the way that most kids can, she has an amazing talent as a pianist, and can play and sing just about anything she hears – with the catch that she is memorizing it by rote, and doesn't necessarily make sense of what she's singing.  At one point in the book, the record that Susan is listening to begins to skip, and she incorporates the skips musically into her piano playing and singing.
NOW:  Today, children with autism are given increasing opportunities to explore the joys of music through more than just individual raw talent.  Music for Autism is an organization that provides "autism-friendly" interactive concerts for children with autism and their families throughout the U.S. and U.K.  Because many people with autism have specific sensitivity to certain sights or sounds, this population is typically unable to attend a regular concert where noise is discouraged.  Autism-friendly concert experiences are interactive and they encourage a child's natural reaction to something he sees or hears, in whatever verbal or physical form it may take, such as screeches of delight, hand clapping, or dancing in the aisles.  Other cities and organizations are now offering "autism-sensitive" performances not only for children with autism but with other special needs as well, such as the Pittsburgh Ballet Theater's autism-sensitive performance of "The Nutcracker."
THEN:  Susan's methods of communication, including tongue clicks and hand flapping, baffle Kristy at first, and leave the neighborhood children either confused or annoyed.
NOW:  Families that have a child with autism learn how their children communicate their wants and needs.  Through integration of higher-functioning special needs children into mainstream classrooms or camps, typically developing students are introduced to children with all types of special abilities, and experience different methods of learning and communicating.  A process called Rhythmic Entrainment Intervention (REI) has been developed from centuries-old world drumming traditions, as a therapeutic technique for people with autism.  REI research has shown that drumming certain rhythms can "reduce anxiety and improve language, eye contact and socialization in a child with autism."  The website includes an introductory video with testimonials from therapists, with one occupational therapist noting that the therapy gives clients a "groundedness, sense of organization, a good sense of self" (Kelly Zaros Berman, OTR).
THEN:  After several weeks of baby-sitting for Susan, and conducting her own personal campaign to integrate Susan into mainstream schooling and help her become "normal," Kristy realizes that Susan's autism will not go away, and that she can learn from and appreciate Susan exactly the way she is.
NOW:  While the scientific community is still unclear about the specific causes of autism and Asperger's, the social community is hard at work developing support organizations and resources for families dealing with autism.  It has been found that drumming and music can offer a myriad of benefits to children with autism, from a calming influence to a behavioral diversion to a means of communication and socialization with others.  An organization called Drumming for Autism states on its website that "some experts believe that drumming can help autistic children access different parts of their brains, specifically, their right-brain. The right-brains of humans are responsible for emotions, intuition, artistry and relaxation…it is possible, therefore, that drumming can provide a type of neurological repatterning for these children."  A recent article by a parent in the Orange County Register discusses the positive effect drumming has had on her son, and the great outcomes of UCLA's Beat the Odds program, which "integrates activities from contemporary drum circles and counseling" without bearing the stigma of actual 'therapy.'
What have I learned about autism and related disabilities since opening that book 20-plus years ago?  Over the years, I've had the opportunity to work with children of many ages on the autism spectrum, both in musical and non-musical capacities.  It can be frustrating to watch a child slip into a tantrum, or "get stuck," as it is described in the amazing novel "Memoirs of an Imaginary Friend" by Matthew Dicks.  I've seen firsthand that no amount of reasoning can resolve the tantrums, only time.  But on a hopeful note, there are many families, teachers, and organizations out there who are working hard to understand this unique population and offer sustainable solutions for improving their options for learning, socialization, and leading a healthy, happy life.  And rhythm, in many of its forms, can help to provide these benefits.  Thank you, Ann M. Martin, for introducing me to autism with a compassionate and honest view so many years ago.
For information on autism, as well as resources, research, and local chapters, please visit the CARD (Center for Autism and Related Disorders) website.