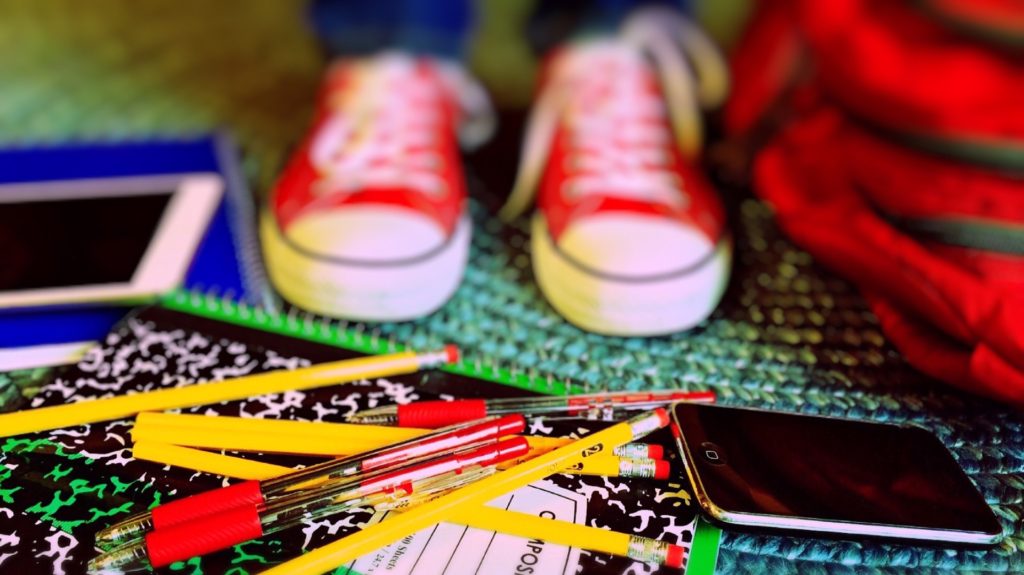 Back to school – sales, preparation, and Facebook photos with kids proudly holding up signs displaying their grade as they show off their shiny new backpacks.
Back to school can also mean it's time to tweak your daily and weekly schedule.  It's time to fall back into the rhythm of the school year.  Even if you're not a parent, you likely experience some effects of the school calendar – driving through school zones, planning projects around school breaks, and avoiding scheduling meetings until everyone is "caught up."
Below are some simple schedule and mindset tweaks to get you back into the school-year rhythm – whether it's just you or the whole family.
Plan a weekly or monthly meal cycle
Whether you're packing the kids' lunches or just trying to get back on track with nutrition after several months of eating vacation-style, planning ahead is key.
Of course, there's meal planning kits such as Blue Apron, HelloFresh, or -if you're in the Jax area – Kathy's Table.  My husband and I started using eMeals, an online meal planning tool that offers affordable payment options and a variety of different dietary accommodations.
Another resource we utilize is a binder full of recipes organized by type of meal that we can flip through if we want to see what we haven't made in awhile.  These are recipes we've honed over the years so we can easily plan for and make them on the weekend.
Have you tried the free pickup services that are being offered at many large grocery retailers now, including Wal-Mart, Whole Foods, Target and Publix?  This is great if you plan your meals ahead and take 1-2 days to batch cook.
Whatever method works for your family, the key is to plan ahead to avoid 'surprises' – hunger sneaks up on you and you end up ordering fast food because you're out of options.  Once you find your rhythm of what works best for you, continue to stick with it and hone it – and utilize all that technology designed to make your life easier!
Get back into that workout regimen
During the summer, you might have let the workouts slide – between vacations, visits to family and friends, road trips, and other summer fun, did you maybe excuse yourself from the gym for awhile?
You might work out at a different time of day during the year than the summer, especially if you're a parent.  Kids' drop-off and pickup schedules might be different during the school year, meaning you have to squeeze a workout in during a different time of day.  Figure out what your morning and afternoon school obligations are and design a workout schedule around that – and stick to it.
Even if you're not a parent, your exercise schedule in the summer might be totally different than what you're doing now.  With the days starting to get shorter and the time change coming up, you might find your body is more receptive to workouts at a certain time of day.  Get it on the calendar!
Plan for fun
Just because summer's over doesn't mean the fun has to end.  Get with your significant other and/or kids and plan some weekend or holiday activities you can all look forward to.  For me, those schedule changes are always more bearable if I know something fun is coming up.
Check out your city's local online calendar of events, including festivals, concerts, charity fun runs, museums and more.  When we moved to Northeast Florida, my husband and I started a checklist of places we wanted to go and things we wanted to do in our new area.  It's fun being a tourist in your own town!
More back to school fun
If you're looking for more fun, head over to our vlog on the Just Add Rhythm YouTube channel to check out monthly ideas of how to incorporate rhythm into your life.  September's vlog focuses on creating back to school rhythms with your kids.  Rhythm fun for everyone!
Do you know of a school or organization that would benefit from some back-to-school rhythm fun?  Email us so we can chat about how to help create an unforgettable event!