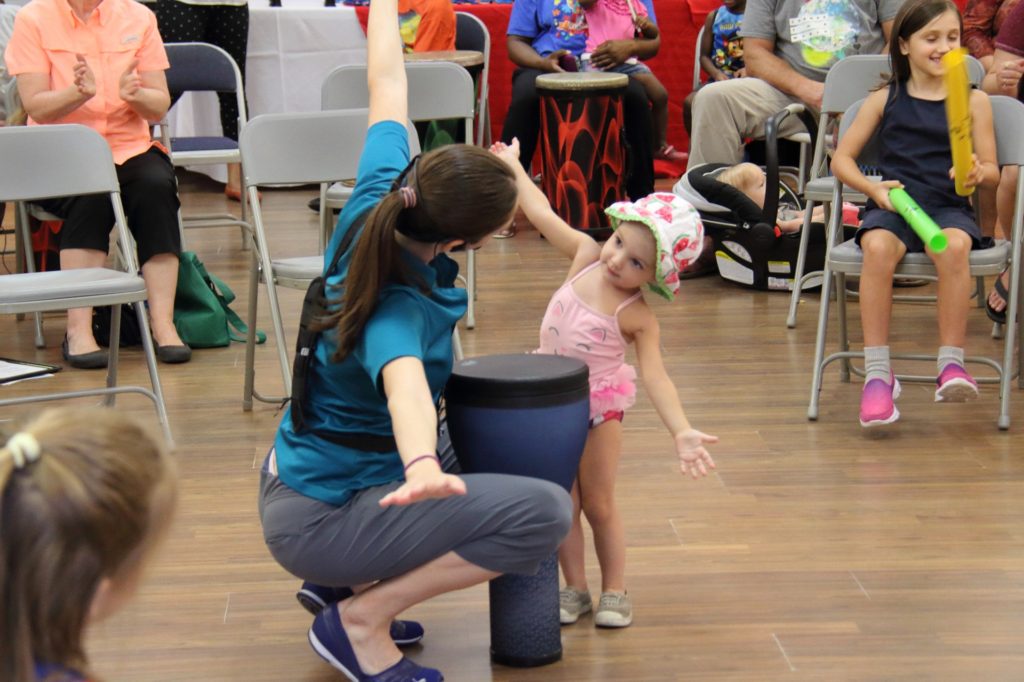 Summer ended with a bang at the Putnam County Library's summer reading awards ceremony!  We added a little rhythm before the young readers accepted their awards for a job well done.  It was exciting to see so many families come out in support of their children reading.
Summer learning
As we've done all summer, again we focused on three key areas during the drumming:
Listening – participants learned to listen to the rhythm and adjust their volume and speed to match that of their fellow drummers
Leadership – participants had an opportunity to lead the group in volume changes and grouping cues
Communication – participants learned about verbal and non-verbal communication and the importance of being aware of what leaders are communicating
Family fun
It's encouraging when the parents, grandparents and other family members participate in the drumming, for two reasons:
They show an interest in their children's activities and model appropriate and engaging behavior for them
It's a chance for them to bring out their inner child and have some relaxing fun too!
Check out the pictures in our gallery below to see some of the fun we had!
Do you know of an organization that would benefit from adding a little rhythm into their operations?  Contact us and we'll design a program that fits your needs!