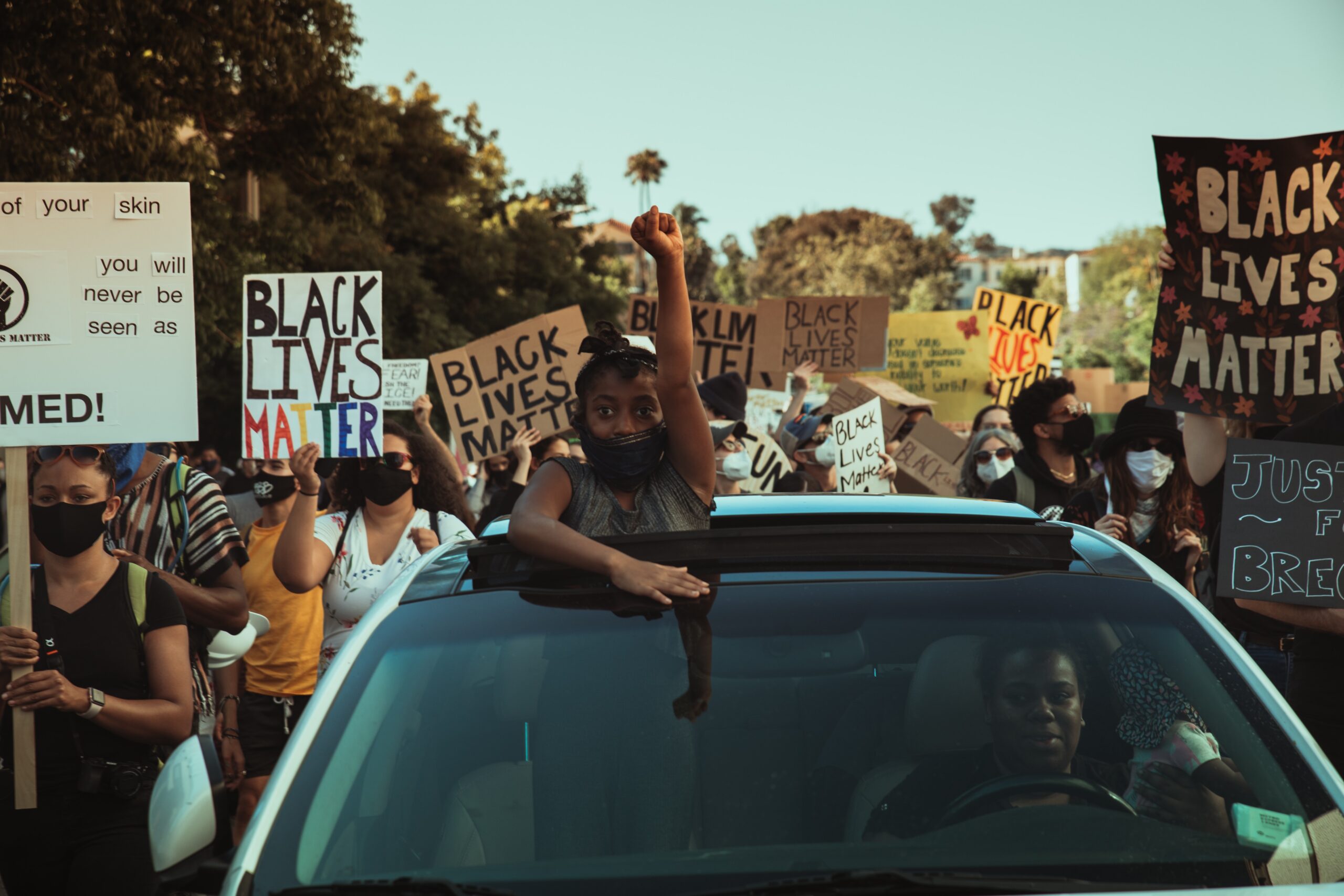 As we approach the one-year anniversary of the death of George Floyd, which sparked a firestorm of racial injustice protests across the U.S., I want to take a moment.
A moment to reflect on what that event meant for our country, and for the changes in legislation and police reform we've seen since then.
I also want to reaffirm Just Add Rhythm's commitment to furthering diversity, equality, and inclusion, as we put forth in our inclusion statement several months ago.
Lastly, I want to recommit myself to continuing to listen and learn, as a person who comes from a privileged background.
I commit to listening to my friends, acquaintances, colleagues, and neighbors of color who share their experiences and viewpoints with me.
I commit to doing the work of educating myself on issues of racial justice, including legislation, police reform, and mental health reform, for BIPOC (Black, Indigenous, and People of Color).
I've compiled some resources below. I invite you to use them for your own education, and for use in your school, company, or organization. Start conversations, share, donate, volunteer!
The George Floyd Memorial Center
George Floyd's family members and friends started the GFMC to promote "trust, dignity, and respect" for Black Americans, and to provide educational opportunities for a variety of populations.
Right now, they are promoting awareness around what they call the "Day of Enlightenment" (DOE), the date of Floyd's death. You can buy apparel that can help initiate conversations around racial justice and police reform.
They also have a scholarship fund, and they're developing a series of online courses that seem geared toward Black youth – the first one educating on police stops, safe and appropriate behavior, and knowing their rights.
In addition, you can donate, sponsor, or volunteer.
The BIPOC Project
The BIPOC Project "aims to build authentic and lasting solidarity among Black, Indigenous and People of Color (BIPOC), in order to undo Native invisibility, anti-Blackness, dismantle white supremacy and advance racial justice."
At first glance, it was hard for me to tell if the resources were mostly aimed toward BIPOC, or for anyone wanting to educate themselves further.  But as you scroll you'll see they offer training workshops, including some for "organizations looking to establish and run effective BIPOC affinity groups and caucuses as part of larger organizational initiatives to create multicultural anti-racist organizations."
So, if your company wants to take its DEI initiatives to the next level and have those tough conversations, this may be the training experience for you.
NAMI (National Alliance on Mental Illness)
I need to include this resource because May is also both Mental Health Month and Asian American and Pacific Islander (AAPI) Heritage Month.
Read NAMI's inspiring resolution on denouncing racism and pore through the vast amounts of educational and practical literature compiled here.
We can be a resource for you!
Lastly, I invite you to use Just Add Rhythm as a resource for your organization, company, or school. I always say that a drum circle is the quintessential inclusive experience – in the circle, everyone is equal, everyone is listened to and respected, and we always keep an open mind and heart.
Research actually shows that drumming- and rhythm-based group programs can offer benefits that go beyond individual experience and tap into a group mentality.
We hope you'll think of us as you're planning your next conference, training workshop, or summer event!