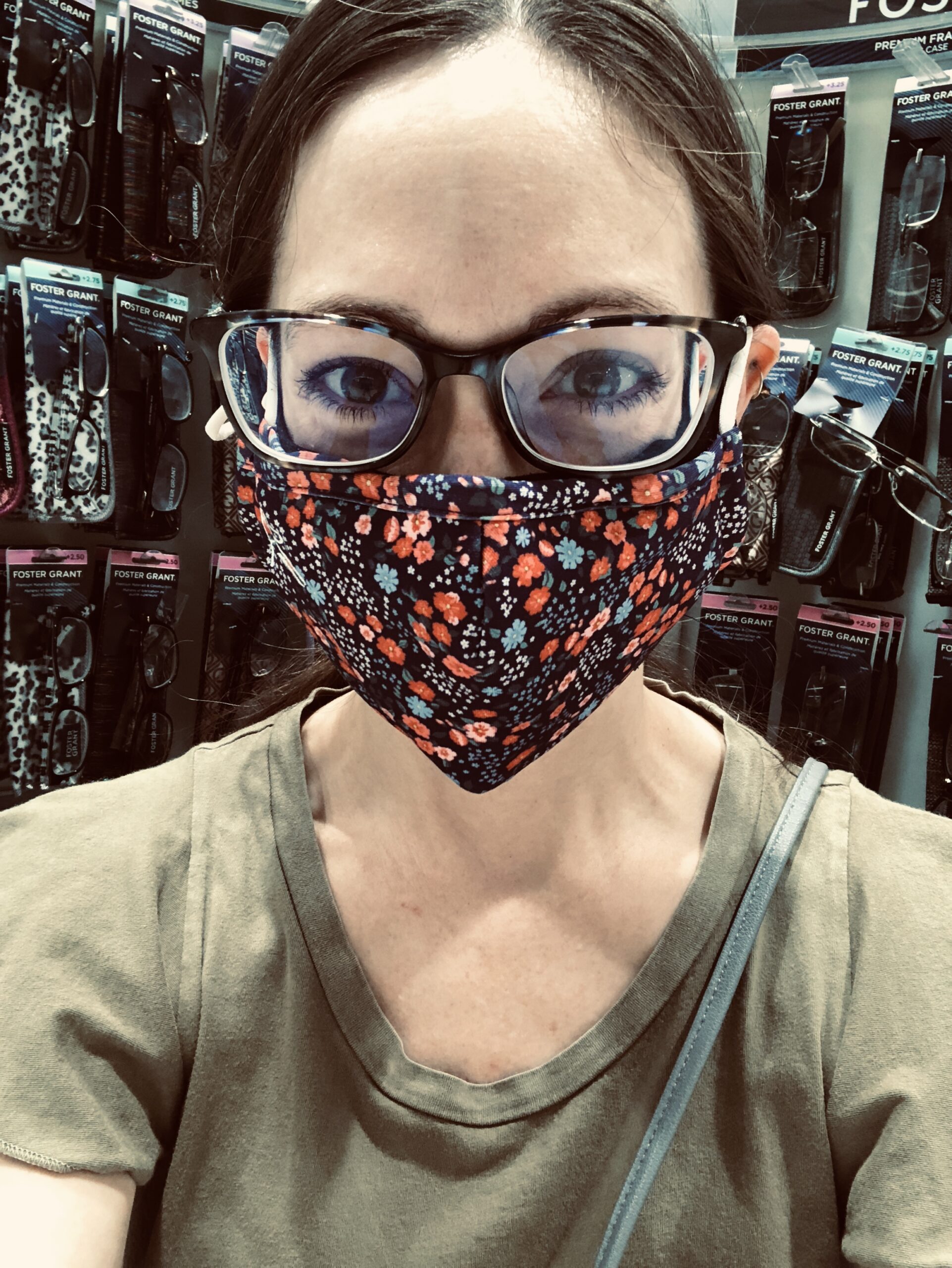 The COVID vaccine has become a sort of status symbol on social media. I've seen friends on Facebook showing off their little white vaccine cards and sharing stories of emotions running high at vaccine clinics.
On March 29th, I received my first Moderna vaccine and felt the tears pricking at my eyes in the middle of the grocery store pharmacy. The process itself was underwhelming but the implications were huge.
After more than a year in relative isolation, I can safely begin to get back to work. WE can safely get back to work.
As a person who's considered "high risk" for COVID complications, I've been extremely cautious this past year about where I go and who I interact with. Add into the mix a family and a little guy who's still nursing, and most of my human interaction this past year has been on Zoom.
What does being vaccinated mean for myself and for my business?
No more fear going into assisted living senior communities. I LOVE working with senior citizens at all levels of care, but the fear that I could unknowingly infect or be infected was real.  Now most of the communities I work in have been vaccinated, and so have I.
I can begin to fully plan for our summer programming.  Summer is Just Add Rhythm's big season; we work with dozens – sometimes hundreds – of summer camps, non-profits, libraries, and other community youth programs each year, serving thousands of children and youth every summer. Last year, 90% of our summer programs were virtual, and we only did about a third of the business we typically do in a summer season.
I don't have to hesitate when I get the opportunity to present at in-person conferences and events. I can protect and be protected!
Companies are starting to return to the office – we can once again safely offer in-person workplace wellness trainings and team-building programs (while still having the option to pursue virtual or hybrid options as our clients prefer).
I have confidence knowing I am helping to keep my family safe from COVID, no matter where my business takes me.
Here's what you can expect from Just Add Rhythm now that we're ready to be fully back in business!
The same level of increased disinfecting protocols we've used since the beginning of COVID (disinfecting instruments and equipment before and after every program, and in between multiple sessions)
Continued use of masks and gloves as needed, and continued compliance with your organization's health and safety procedures and requirements, including temperature checks and frequent hand washing/sanitizing
More flexibility to serve your group as is appropriate for YOU – we can increase or decrease group size as needed, work with you to find a hybrid option, safely drum at your facility, and offer more flexibility in scheduling options
A return to engaging, energized in-person drumming sessions that highlight hope, possibility, and FUN!
We thank you for continuing to support us throughout this challenging year, and wish you continued health and wellness during this transition period back to a sense of normalcy.
I hope that when your organization is ready to begin scheduling in-person events this year, you will keep Just Add Rhythm in mind to offer you the unforgettable and impactful rhythm experiences you have come to expect from us.
Ready to book an in-person or virtual rhythm experience? Contact us to get started!