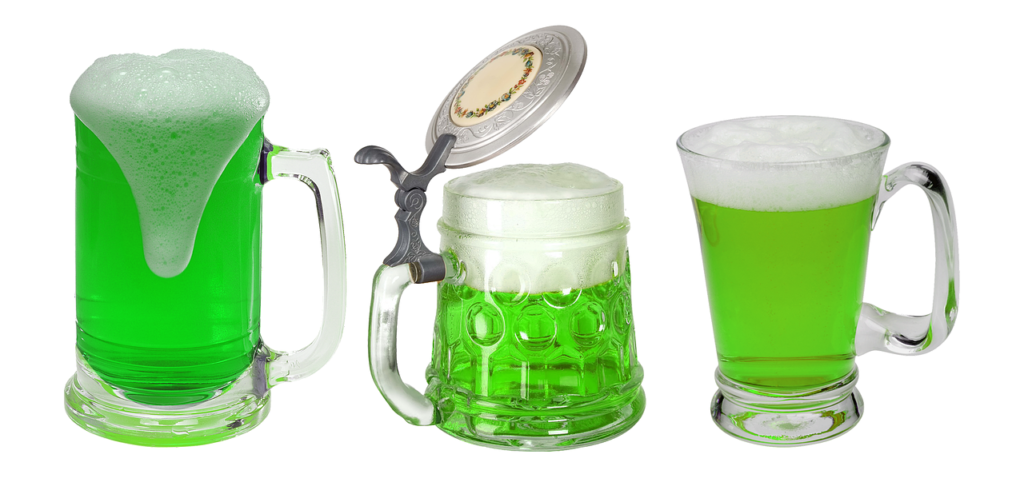 It's St. Patty's Day again – time for shamrocks, the luck o' the Irish, and a sudden interest in Celtic music and drumming.  But this year, instead of picking up a green beer and toasting your health, why not try picking up a drum instead?  You don't have to know how to play the Irish bodhran to experience the health benefits of drums.
Here are a few reasons to drum for your health this year.
Unlike green beer, drums can help banish bloating
Listen, who hasn't experienced the occasional digestive issue?  But I'm talking stress-related issues here – those tummy problems that arise when you're under lots of stress and experiencing anxiety.
Drumming can play a big part in helping the mind and body to relax, which can reduce those pesky digestive issues.  When you're stressed, that stomachache gets worse, right?  Well, when you're relaxed, the opposite happens – the pain subsides.  Drumming focuses your mental energy and invites you to stay in the moment, forgetting the stress – and being able to better handle it later on.
Take it from someone with lifelong digestive issues – you will banish that stress bloat!
No luck needed – it's science!
You don't need the luck o' the Irish to get healthy.  You simply need to incorporate rhythm into your daily life on a personal level.  Take a look at this study on the health-related effects of stress, and how drumming helps combat them – stress plays a role in cardiovascular disease, obesity, diabetes and more.
Adding rhythm to your daily life adds more presence and mindfulness, which better equips us to deal with life's challenges.  Drum on your steering wheel on the way to work, dance around to your favorite song while preparing dinner, or try this simple rhythmic breathing exercise before bed.
Surround yourself with a supportive community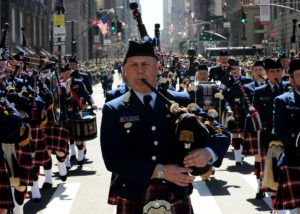 Sure, you can find community in a bar on St. Patty's Day, but you can also find it when a group of people share a common interest, like drumming.  As more and more research emerges about the links between social isolation and depression, it becomes increasingly important to offer more easy opportunities for people to make connections.
Drumming is the rock star of community and togetherness – creating rhythms as a group encourages people to support each other and work toward an aesthetically pleasing musical outcome.
In other words…
Pick up a drum for your health today.  It doesn't matter if it's a bodhran, an infamous bongo (that name that many people like to call all drums), or just you and your steering wheel in the car (no, it doesn't have to be this crazy!).  Your body will thank you.
Join us for our upcoming live workshops to experience the drumming fun for yourself!  Group discounts are available!